Cross. Pens that presidents choose.
Maybe that is the reason why the Cross brand is the official supplier of writing implements for the White House since 1970. They were used for signing documents, as gifts for the participants of bills and of course, all presidents from Ronald Reagan to Joe Biden signed legislative documents using these pens. And yet, which pens do presidents prefer?
Joe Biden, on his first day as president, used a Cross Century II rollerball pen in black lacquer with gold inlays. It was a special edition with the presidential signature engraved in gold and stamped on the lid, designed in a solid wood box.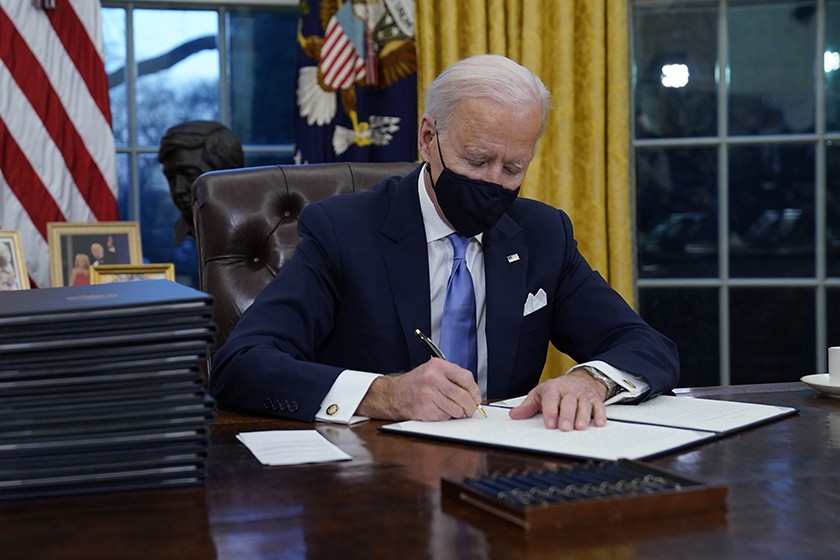 The first U.S. president who officially started using Cross pens was Ronald Reagan. He preferred the classic black ballpoint pen Cross Century Classic. The pen of the same series was used by George Herbert Walker Bush, the 41st President of the United States.
George W. Bush Jr., the 43rd president of the United States, was a fan of Cross Townsend Black. Barack Obama also favored two pens from A. T. Cross - the Townsend in black lacquer with rhodium details and the Century II two-tone model.
However, the Cross pens were rightly appreciated not only in the White House. British Queen Elizabeth II signed decrees with the company's pens, they were a collector of Indian Prime Minister Singh, and the great writer John Steinbeck refused to create until he had a new model by Cross in his hands.
Choose your personal style "President" from Cross!